Scores dead and hundreds missing in Germany flood (photos)
Read Time:
2 Minute, 5 Second
The rain and flooding in Germany has left more than 90 people dead with over 1000 people missing in what has been described as the country's worst flooding crisis ever.

According to local authorities, at least 50 people have died in Germany's Rhineland-Palatinate state, nine of whom were living at an assisted-living facility for people with disabilities. A further 43 people have died in North Rhine-Westphalia.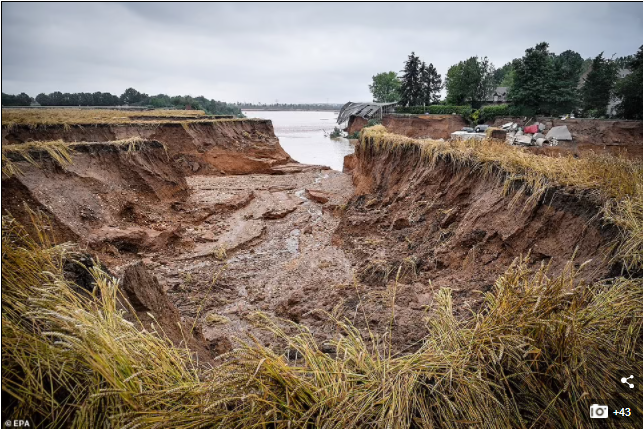 In Belgium, according broadcaster RTBF, reported another 12 people had died. France, the Netherlands, and Switzerland have also been hit by flooding.

Earlier on Thursday, the authorities said that communication, including internet and telephone connections, was restricted with the 112 emergency number "not reachable".

Dozens of people were reported missing after many homes collapsed in the village of Schuld in the Eifel, a volcanic region of rolling hills and small valleys.

Many villages were reduced to rubble as old brick and timber houses couldn't withstand the sudden rush of water, often carrying trees and other debris as it gushed through narrow streets.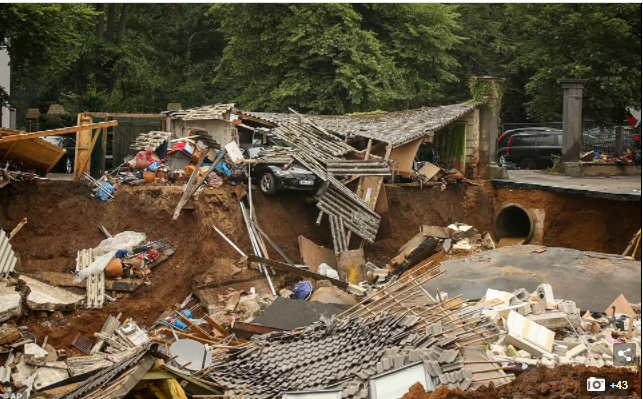 It comes after five deaths were reported on Wednesday, including an 82-year-old man who died in Wuppertal after falling in his flooded basement and a fireman who drowned in Altena during rescue work.

The governor of Rhineland-Palatinate state, Malu Dreyer, told the regional parliament on Thursday that "We have never seen such a disaster. It's really devastating."

Chancellor Angela Merkel, in Washington for a meeting with US President Joe Biden, said in a statement that she was "shocked by the catastrophe that so many people in the flood areas have to endure".

"My sympathy goes out to the families of the dead and missing. My heartfelt thanks go to the many tireless helpers and emergency services," she added.
The governor of Liege Province, Catherine Delcourt, said that at least two people had lost their lives and that several others were missing in Belgium.

Four bodies were also found on Thursday in the eastern Belgian district of Verviers, the city's prosecutor confirmed.

Residents in Chaudfontaine, on the banks of the river Vesdre, began to be evacuated on Wednesday afternoon. The operation was expected to involve up to 1,700 people, RTBF reported.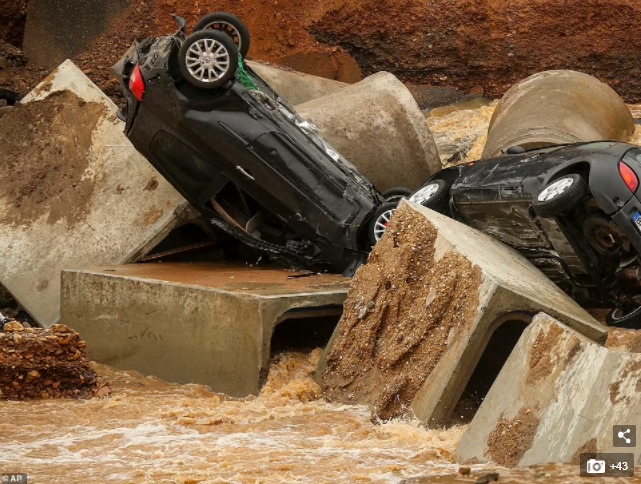 The French government said that 40 rescuers from its Civil Security Training and Intervention Unit, as well as a helicopter with two water rescue specialists on board, were on their way to Belgium to help. They are being deployed as part of the European Union's Civil Protection and Humanitarian Aid.